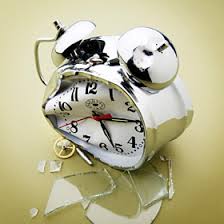 McKenzie Law Offices charges a flat fee for almost all legal work for a simple reason: we want to provide you with peace of mind, predictability, and simplicity.
We charge a flat fee for all criminal defense, parole representation, will and estate planning, and most civil defense litigation. The main exception is plaintiff litigation in which we take a contingent fee equal to a percentage of the total value recovered (typically 40%).
At the outset of an engagement, you know the cost for legal services through settlement, trial or sentencing. We do not try to renegotiate a flat fee with you after signing an engagement letter, even when the engagement turns out to be harder or longer than we expected.
We believe a flat fee motivates us to resolve cases more quickly to the client's satisfaction (the client always has final approval on how we settle their case), resulting in less stress for you, because one of the greatest stresses of most cases is not knowing what will happen. We work hard even when there is more work than anticipated because we care about our reputation. If you need legal services in the future, we want you to use us again and refer us to your friends and family.
For clients who need hourly billing, our rates are $250 per hour for counsel, $150 per hour for law-school trained paralegal, and $45 per hour for analyst.
Examples of flat fee at McKenzie Law Offices:
$3,000 for parole representation ($500 additional charge if the hearing is in north Idaho or southeast Idaho)
$2,500 for most misdemeanors
$3,500 and up for felonies, but we will give you a quote based on the specific charge
$250 for a will
$2,500 for probate of a will
civil litigation defense, please call us and we will give you a quote based on the complexity of the litigation and the amount at risk
We offer flat fee billing as a service to you and because we think it makes us better lawyers.  We hope you agree.