In Idaho, if you are arrested for DUI–driving under the influence of alcohol or other intoxicating substances–and fail an evidentiary test by having an alcohol concentration over the legal limit, the arresting officer will serve you with a "Notice of Suspension."  This notice is an Idaho Transportation Department imposed Administrative License Suspension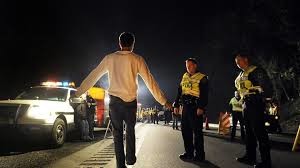 (ALS suspension), issued in accordance with Idaho Code § 18-8002A.
You have a right to request an administrative hearing on the suspension before a hearing officer.  There is a short deadline for requesting such a hearing, so it is in your best interest to contact an experienced DUI attorney as soon as possible.  The ALS penalty is a civil penalty that is separate from any criminal penalties (including license suspensions) imposed by a judge.  The ALS becomes effective 30 days after the date of service.
If this is your first failure of an evidentiary test within the last 5 years, your license or driving privileges will be suspended for 90 days with absolutely no driving privileges of any kind during the first 30 days. Your attorney may request restricted non-commercial driving privileges for the remaining 60 days of the suspension. If this is not your first failure within the last 5 years, your driver's license will be suspended for 1 year with absolutely no driving privileges of any kind during that period. Provided however, if you are admitted into a problem solving court program and have served at least 45 days of an absolute suspension of driving privileges, you are eligible for a restricted permit for the purpose of getting to and from work, school or an alcohol treatment program.